Richard Berney and Elizabeth Berney (nee Hobart) 15?? - 16??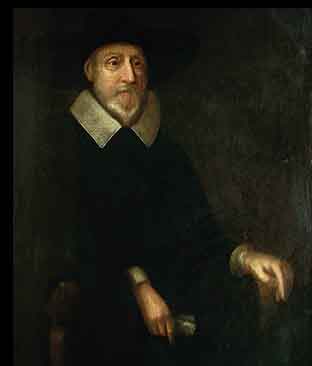 Although little is known of Richard and Elizabeth individually both the Berney and Hobart families formed important Norfolk Dynasties.
Elizabeth is a direct descendant of Sir James Hobart (d 1517) the Attorney General to Henry VII who is buried in Norwich Cathedral.

Elizabeth's cousin Sir Henry Hobart was Attorney General and MP for Norwich and both wealthy and influential. In 1616 he bought the manor of Dagworth in Blickling. The beautiful new building Blickling Hall was completed in 1625 and is still visited today.
Interestingly Richard's Grandmother was also a Hobart. He was a member of the "Berneys of Reedham ". As locals will know the name lives on today at the well known hostelry The Berney Arms.
Portrait of Henry Hobart courtesy of Norwich Museum & Art Gallery
The Monument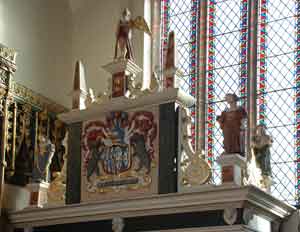 The monument in St Peter Parmentergate church was constructed in 1623 by Elizabeth's brother, Edward Hobart in response to her request to be buried in the chancel and for a "decent memorial tomb to be placed there"
The design of the figures is more typical of Pre - Renaissance design. Richard and Elizabeth are represented by recumbent effigies with their hands joined in prayer.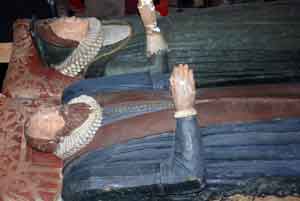 At their feet lie two animals believed to be a cow and a dog.
They are resting on a simple tomb chest which supports a four poster canopy upon which are various strapwork embellishments, a heraldic panel, two obelisks and four allegorical figures : Faith, Hope Charity and Father Time
The monument is built almost entirely of plaster around a wooden framework which is a virtually unique construction (it is only one of five of its kind in England) and may have been an experimental choice of materials.
In 2007 the monument was saved thanks to a grant from the Heritage Lottery Fund who donated £45,000 to the Norwich Historic Churches Trust to enable it to conserve 20 memorials in the churches in their care. An additional £25,000 was donated by other bodies including The Pilgrim Trust & the Geoffrey Watling Trust. Half of the funds were spent on restoring this unique monument.
Click here for a readable view of the latin inscription with an English translation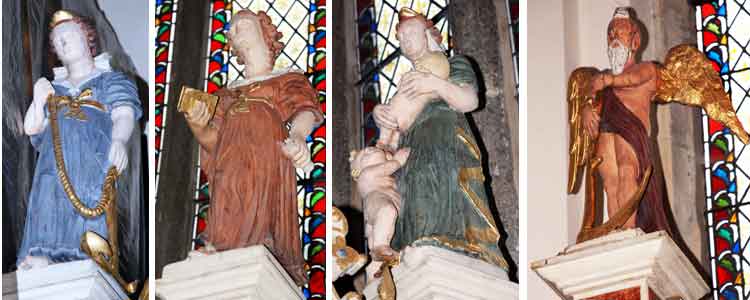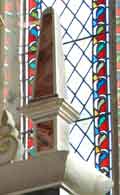 What the monument tells us.
There are a number of symbolic features depicted on the monument of particular note are: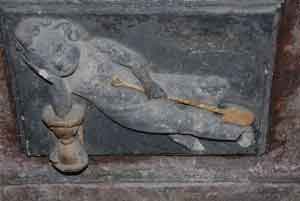 A Cherub lying on hourglass holding a spade: where the hourglass depicts the passage of time and the shortness of life and the spade symbolises the end of life's work
Obelisk : representing eternal life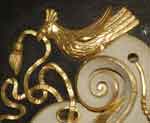 Father Time : Shown (above) with his scythe, is symbolic of gathering in those whose time has come.

Doves : representing the Holy Spirit also a symbol of peace or innocence.